By the time my hubby rolled into town on Thursday night, back from a 4-day business trip, I was almost over my computer withdrawals. Funny how that works....I complain that I'm gonna be without it, and then I settle down with a stack of library books, and...voila. Computer addiction all but forgotten.

But because he knows me so well, he walked in, kissed us hello, twirled Savannah around, and then set up my computer for me. In that order, and within about 5 minutes of his arrival.

And again...voila. Library books all but forgotten.

Ok, so maybe it isn't quite that bad...I suppose if I had to pick just one for the rest of my life, books or internet, I would still pick books. But, have mercy, I hope I never have to make that decision.

One of the reasons I was so anxious to get back online, though, was because of my darling friend Rachel at In His Hands. Rachel is the kind of invisible blog friend who I just know I would have no problem sitting down with, grabbing Starbucks and hashing over the latest episode of The Bachelor or Amazing Race. Rachel and Josh are in the process of adopting a precious little one from Korea. Now, I knew that process was incredibly expensive, but I had no idea just how much it really does cost.

So Rachel has been hard at work, putting together an amazing raffle-style giveaway and fundraiser. And she has some amazing prizes that she is offering. So head on over to her blog to check it out...I know that you are going to love her as much as I do.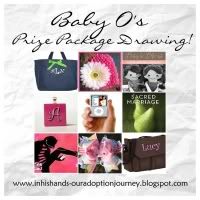 And now for my Project 365 pics, Week 8...
On Saturday I had a little baby shower for my best friend, Tara. She already has one little guy, a 2-year old who is beyond cute and all boy , and he is going to become a big brother in about two weeks.
Savannah had to be threatened with all sorts of dire consequences if she even THOUGHT about touching the cake before it was time to cut it. As soon as a piece was set in front of her, the frosting and Bavarian cream filling disappeared, and the yellow cake was abandoned.
Is it apparent that I don't take a picture every day? I'm more the type that takes about 50 pictures one day and then none the next 4 days. And I forget my camera everytime we go anywhere, which probably leads you to believe that we never leave the house.
I promise, we do.
But I've finally made peace with this unorthodox way of doing Project 365 - it's just the way it is.
Happy Monday!